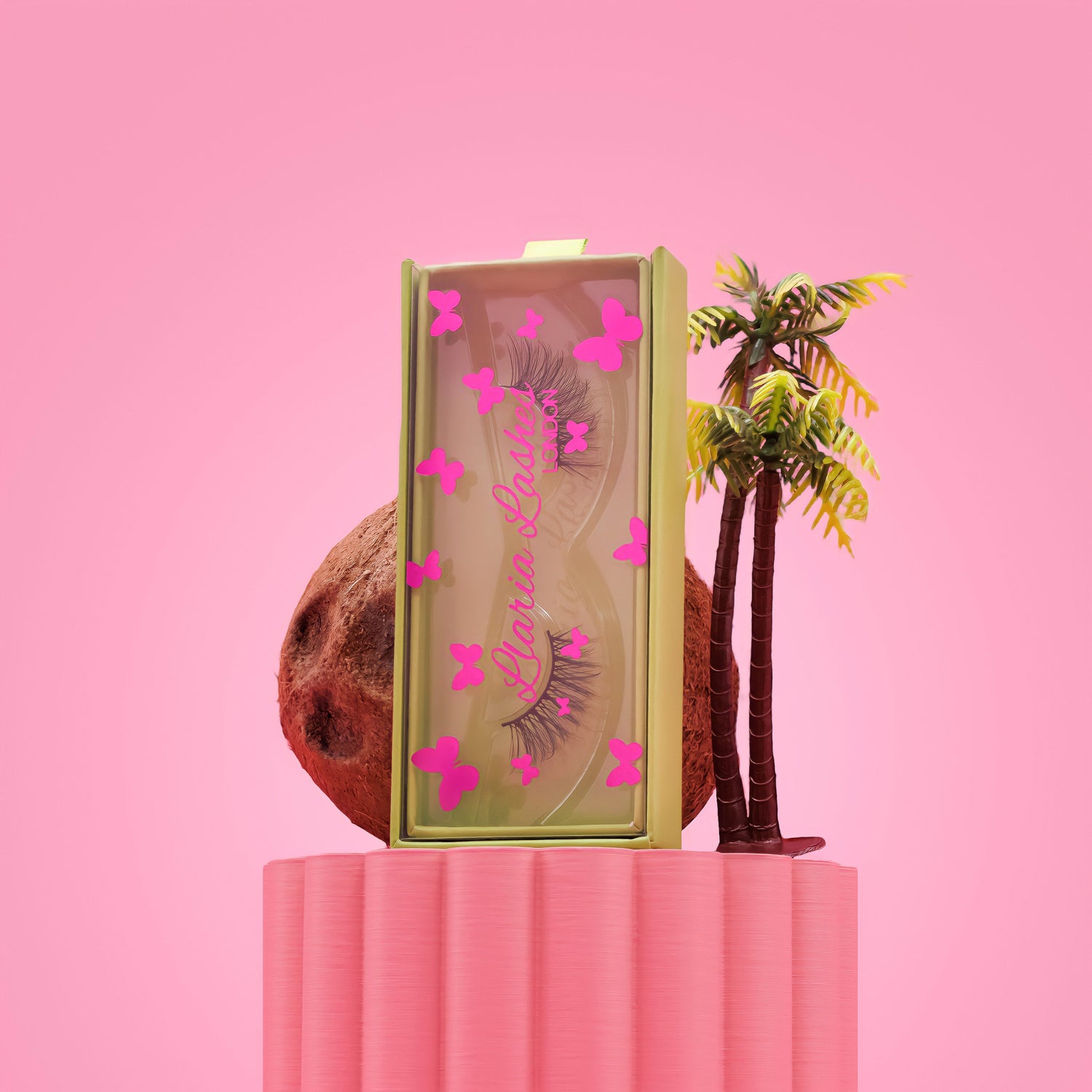 " I spent years talking myself out of starting my own beauty brand with every "what if" possible. After years of self doubt & low self esteem my dreams drifted. I settled. I stayed safe. I didn't believe in myself. I was pushed into following my dream when my stable job that I settled for left me. I started to believe because I had nothing to lose....
And Llaria Lashes became a reality".
Kiran Ansar, CEO of Llaria Lashes
Let's talk about Llaria!
Llaria Lashes emerged in 2021 as a small beauty business, starting as a humble Etsy store in the founder's own bedroom. Led by Kiran Ansar, CEO of Llaria Lashes, this brand has blossomed into a beloved name known for its high-quality, affordable lashes. With Kiran's background as a fragrance and beauty consultant, Llaria Lashes offers expert-level quality, providing natural-looking volume and length.
The story behind Llaria Lashes is truly inspiring. After years of self-doubt and low self-esteem, Kiran pushed through her fears and embarked on the journey of building her own beauty brand. The turning point came when her stable job, which she had settled for, unexpectedly vanished. With nothing to lose, Kiran's belief in herself grew, and Llaria Lashes became a reality.
Diversity lies at the heart of Llaria Lashes, as Kiran hails from a rich South Asian culture. Drawing from her own painful experiences of feeling unrepresented, Kiran ensures that everyone finds a place within her brand. At Llaria Lashes, inclusivity is paramount. Moreover, the brand's commitment to ethical beauty shines through their use of plant-based fiber lashes, eliminating the need for cruelty in their production.
Llaria Lashes takes its inspiration from the elegance and beauty of butterflies, symbolic of transformation, liberation, rebirth, freedom, and new beginnings. With their wide range of affordable lash products, Llaria Lashes allows individuals to indulge in luxurious and beautiful lashes that enhance their inner beauty and elevate any look. Every product is meticulously crafted with love and dedication, reflecting Llaria Lashes' passion for the beauty world. Providing grace and gorgeousness in every product.